Visiting the Stuart Collection
The Stuart Collection at UC San Diego has commissioned more than 20 outdoor public sculptures by leading artists of our time. The permanent collection is distinguished from a traditional sculpture garden by its site-specific nature with many of the installations fused to university buildings and integrated into the landscape of the 1,200-acre university. Please note that some sculptures are inside buildings, and may not be accessible on holidays that campus is closed. 
 Additional helpful information for visiting campus: 
Visit Fallen Star by Do Ho Suh
Tours are limited to groups (up to 30 people) for 30 minute time-slots on Wednesdays, and individuals (up to 10 people) for 15 minute time-slots on Thursdays. Fallen Star is located on the 7th floor of Jacob's Hall. 
Walking Map from Gilman Parking/Trolley to Fallen Star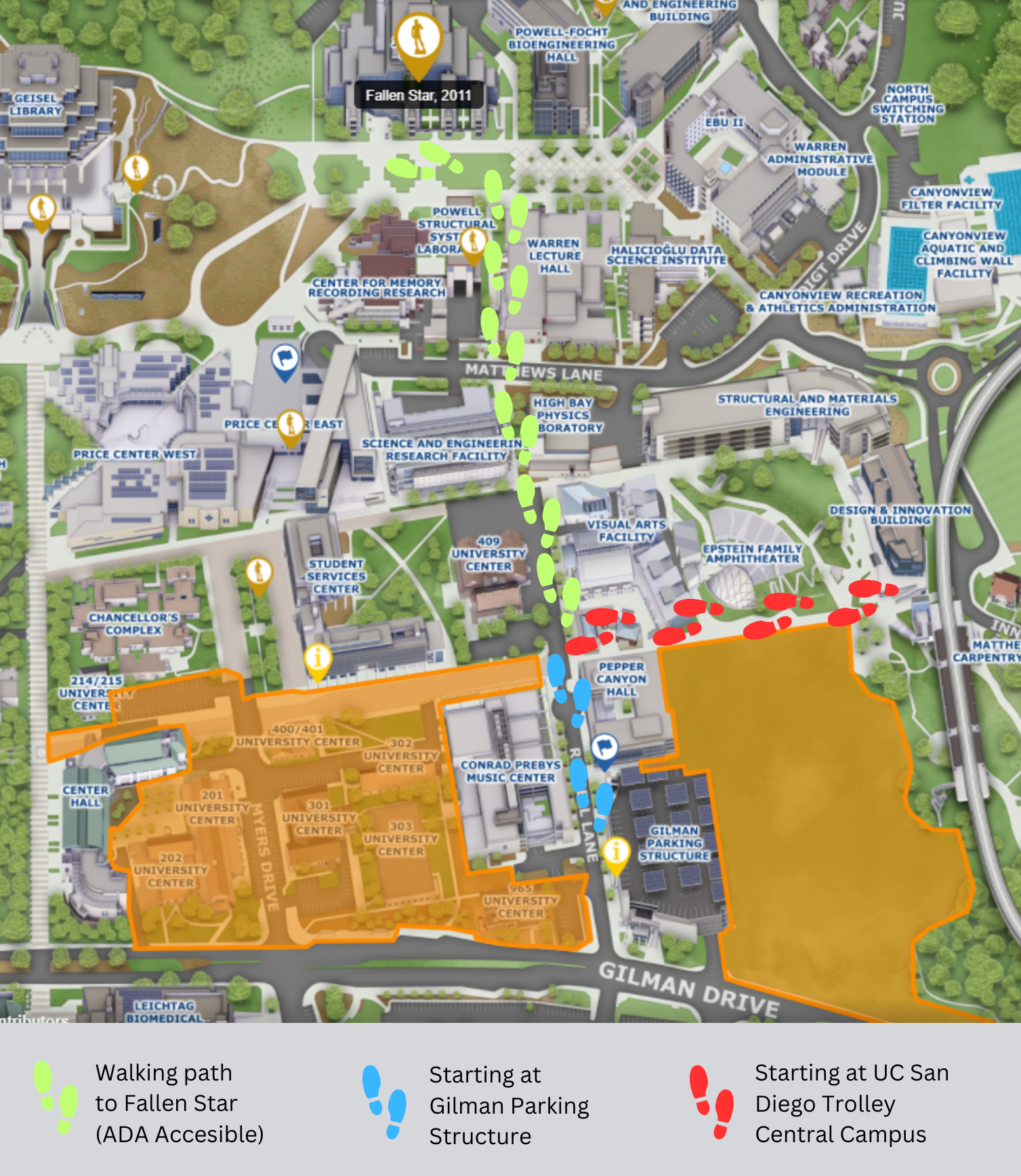 Virtual Tour of the Stuart Collection