Do Ho Suh
Fallen Star (2012)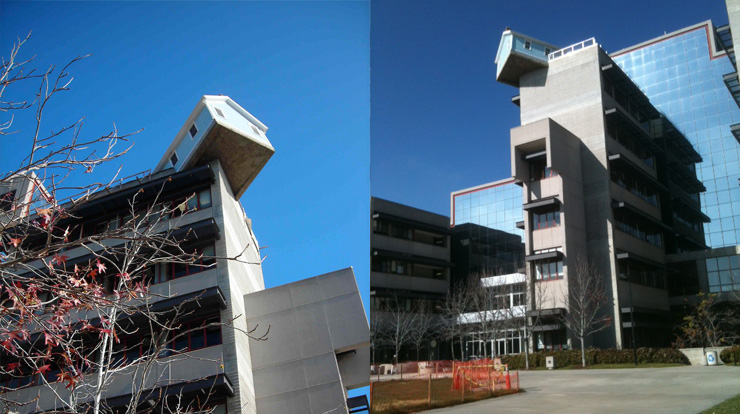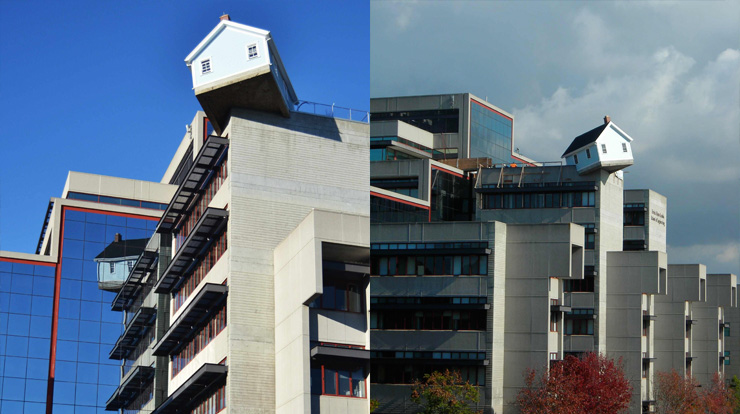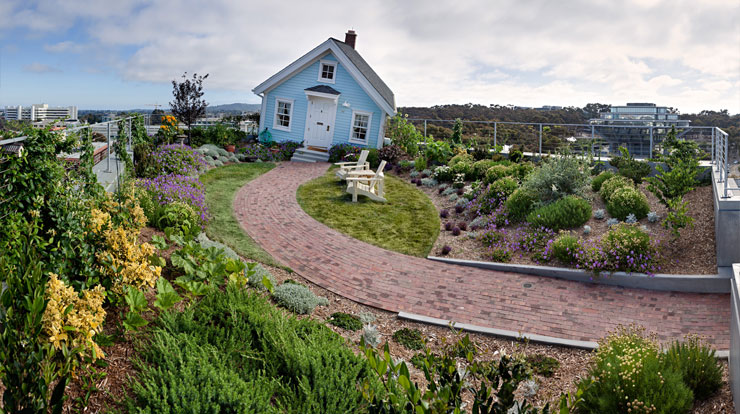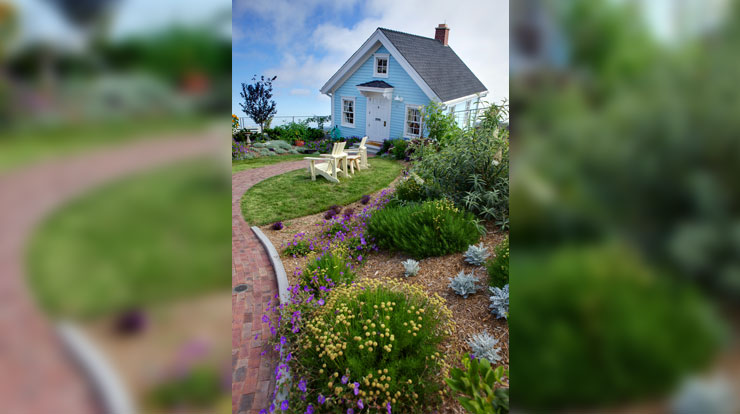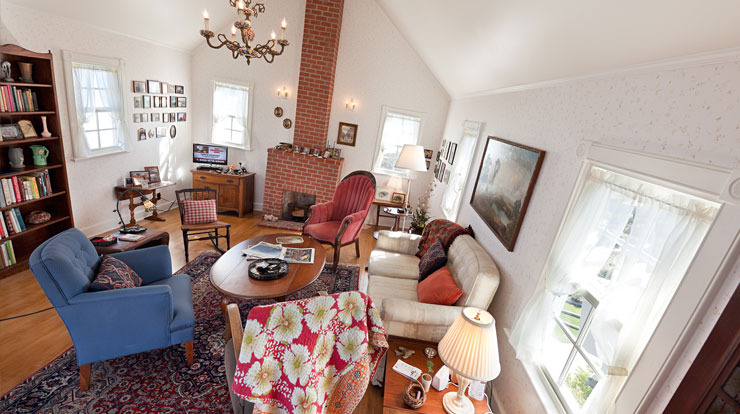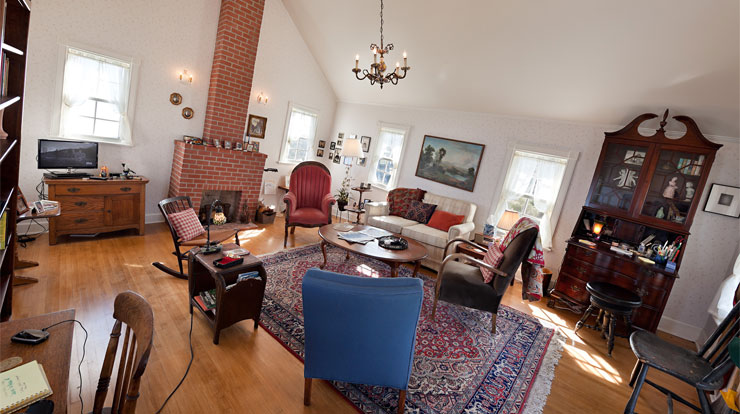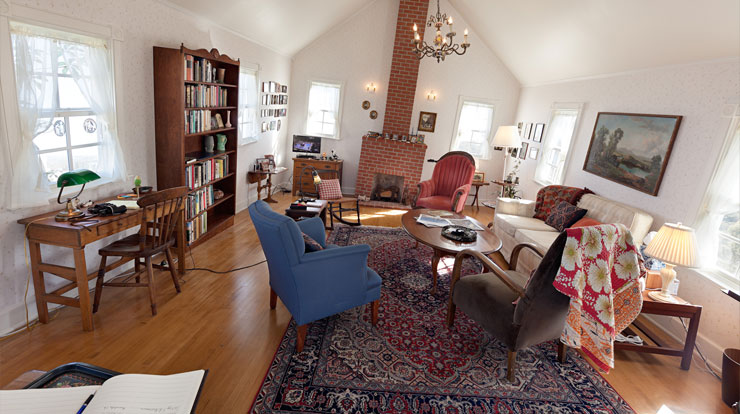 Public visiting hours for Fallen Star will reopen on September 27, 2023 and will continue Wednesdays and Thursdays through December 14, 2023 for the Fall Quarter. Wednesdays are reserved for groups and Thursdays are reserved for individuals or small groups.
Do Ho Suh's work explores the notions of home, cultural displacement, one's perception of space and how one builds a memory of it. What is home, after all? A place? An idea? A sentiment? A memory?
These explorations grew out of Suh's experience when he arrived in the U.S. in the early 90's to study at the Rhode Island School of Design. His own feelings of displacement (as if he had been "dropped from the sky") led him to measure the spaces around him in order to establish relationships with his new surroundings. He had to adjust – physically and mentally.
He made sheer fabric replicas of his home in Seoul and his subsequent American apartments. He had the notion that he could pack these "homes" up and take them with him. They would be physical, tangible homes, but fully transportable. This can be seen as particularly relevant in the context of increasing global mobility and for a university campus where many students, faculty and staff have come from elsewhere to study and work. These ideas become evident, even poignant, in the experience of Fallen Star, Suh's project for the Stuart Collection.
A small cottage has been picked up, as if by some mysterious force, and "landed" atop Jacobs Hall, where it sits crookedly on one corner, cantilevered out over the ground seven stories below. A lush roof garden of vines, flowers and vegetables, frequented by birds and bees, is a small gathering place with panoramic views of the campus and beyond. Upon entering the house it becomes apparent that the floor and the house itself are at different angles, causing a sense of dislocation – some would say vertigo. One must adjust both physically and mentally in order to accommodate a whole new view of the world. The surroundings are familiar but the feeling is not.
There are many "family" pictures on the wall and tables – Do Ho with his family, and others, many connected to the project – forming a kind of extended family unique to this Fallen Star. The house is fully furnished, with a fireplace, collectibles, art, children's drawings, a clock, a radio, a TV, and all the clutter one expects at home. The house can be viewed from a distance, or from down below and from the inside of the building.   There is a startling sense of wonder when one spots Fallen Star: What is it? How did it get there? It invites us to take a closer look.
Do Ho Suh was born in Korea and attended Seoul National University. He earned a BFA in painting from the Rhode Island School of Design and an MFA in sculpture from Yale University. His works are in museum collections around the world, including the Museum of Modern Art; the Whitney Museum of American Art; the Solomon R. Guggenheim Museum; the Walker Art Center; the Tate Modern; Artsonje Center, Seoul; the Mori Art Museum, Tokyo; and the Leeum Samsung Museum of Art in Seoul, Korea. He represented Korea at the Venice Biennale in 2001. Suh lives and works in New York, London and Seoul. 
Photos
Videos