Mark Bradford
What Hath God Wrought (2018)

"What Hath God Wrought" was conceived by Los Angeles-based artist Mark Bradford (b. 1961). The 199-foot tall metal flag-pole-like sculpture—now considered the tallest structure on the University's campus—is mounted with a flashing light which playfully spells out "What Hath God Wrought" in Morse Code. The titular phrase is notably the first message Samuel Morse tested and transmitted across 41-miles, over the communication system he'd newly designed with partner Alfred Vail, from Baltimore to Washington in 1844.
"What Hath God Wrought" is installed near Revelle Plaza on the UCSD campus - one of the oldest and largest public areas on campus that, amazingly, had included an immense "communication tower" in its original 1960s concept design. Here the University's commemorative founding plaque, dated 1961, is situated. The sculpture reflects both the origins of the university as well as the origins of present-day communications: Morse Code is at the root of our contemporary era of information exchange, where communication travels instantaneously. Morse's good-humored, secular message is interpreted thoughtfully by Bradford and aligned with the artist's expansive work depicting communities and reflecting on our shared cultural history.
The sculpture is situated within Bradford's practice of examining history—real, interpreted and imagined—in his artworks. His work often takes on epic proportions and uses, as its point of departure, an understanding that history can be one-sided in its recording, frequently favoring individuals and communities who traditionally may not have had their stories told. With "What Hath God Wrought", Bradford explores the physical means behind past and present-day communication that underlines his greater practice.
Mark Bradford is best known for his large-scale paintings and sculptures. He limits himself to ordinary, industrial material. As he puts it: "If Home Depot doesn't have it, Mark Bradford doesn't need it." Consistent with this sense of material, he asked that the column be a straightforward, industrial, galvanized steel pole similar to what is found along freeways for high-mast lighting. It is thin and unadorned, except for the luminaire at the top, which is a special design with a "safety red" finish, and adjustable for color and intensity for various light conditions. After creating studies, 3-D models of the site, and mock-ups with weather balloons, and getting approvals from the FAA for the height, construction began in July of 2018. The university agreed to follow this with a historic renovation of the 1960s plaza.
Bradford's practice examines the sociopolitical potential of abstraction through what he has termed "social abstraction," or the belief in art's ability to speak to the larger political and environmental conditions which continue to disproportionately affect the most marginalized populations among us. Throughout his prolific career, Bradford has created work that interprets these issues, such as the AIDS epidemic, the misrepresentation and fear of queer identity and systemic, institutionalized racism in America, within both historical and contemporary frameworks. Recycling "tools of civilization"—merchant posters, newsprint, comic strips, magazines, billboards and endpapers, an homage to his mother's hair salon–many of Bradford's works are created by layering found materials and pop culture ephemera to fuse social indexes and cultural spheres, a technique he has used since graduating from the California Institute of the Arts in 1997.
Bradford's process is physically challenging; after building up thick and textured surfaces, he uses construction tools to expunge the layers of materials, creating deep lacerations throughout. His multimedia paintings conjure natural and man-made environments, simultaneously evoking neighborhood streets, arterial veins, spider webs and woven snares, as well as bodies in distress. Mapping as a means of tracing cultural history and communities subject to higher incidences of violence, crime and poverty is also a common theme throughout a number of his works, and speaks to Bradford's longstanding interest in the possibilities for art to explore how individuals are grouped, quantified and targeted.
His profound insight and inventiveness have established him as one of the most significant and influential artists of his generation, and he has been widely exhibited internationally as well as the recipient of numerous awards including the U.S. Department of State's Medal of Arts in 2014, his appointment as a National Academician in 2013 and a MacArthur Fellowship Award in 2009.
In 2015, Bradford debuted a suite of new paintings at the Hammer Museum, entitled Scorched Earth, for his first solo museum exhibition in his native Los Angeles. In 2017, Bradford represented the United States at the 57th Venice Biennale with his solo exhibition Tomorrow Is Another Day, a major installation in which Bradford examined the historical roots of American racism, from slavery and the Civil War to contemporary mass movements such as Black Lives Matter. In conjunction with his work at the U.S. Pavilion, Bradford embarked on a six-year collaboration with the Venetian not-for-profit social cooperative Rio Terà dei Pensieri, which provides employment opportunities to incarcerated men and women who create artisanal goods to support their reintegration into society.
In November that same year, Bradford unveiled Pickett's Charge, a monumental, site-specific installation for the Hirshhorn Museum and Sculpture Garden in Washington, D.C. At 400 linear feet, the painting is his largest to date, inspired by French artist Paul Philippoteaux's nineteenth-century cyclorama at the Gettysburg National Military Park. Most recently, Bradford was commissioned to create a 32-panel painting, entitled We The People containing select text from the United States Constitution for the new U.S. Embassy in London. In the fall of 2018, the Baltimore Museum of Art, which was the commissioning institution for Bradford's participation in the Venice Biennale, presented the U.S. debut of Tomorrow Is Another Day.
Photography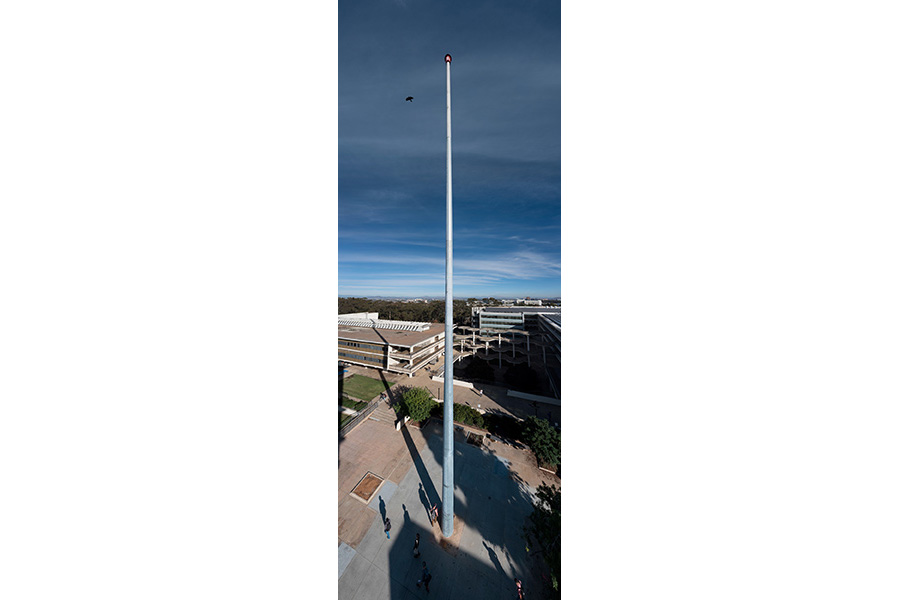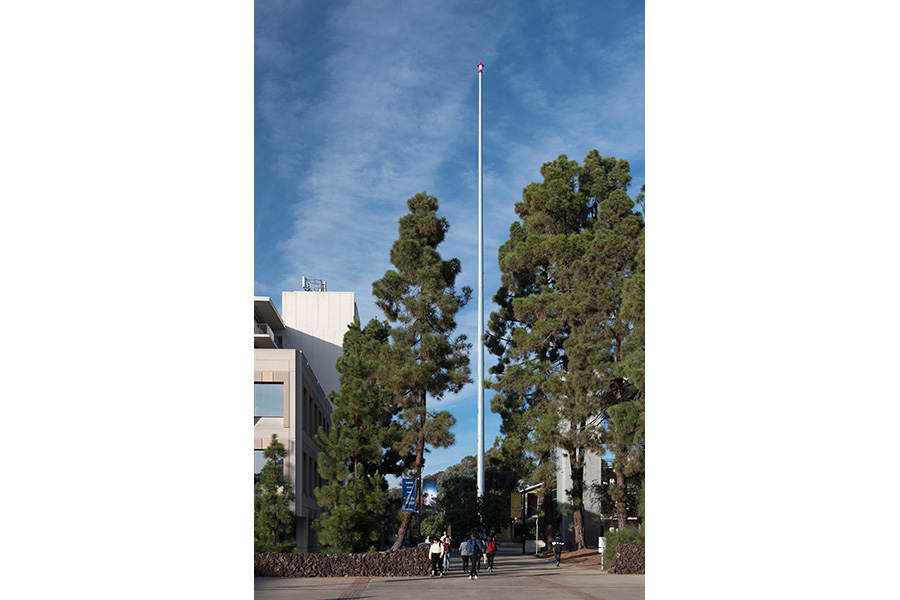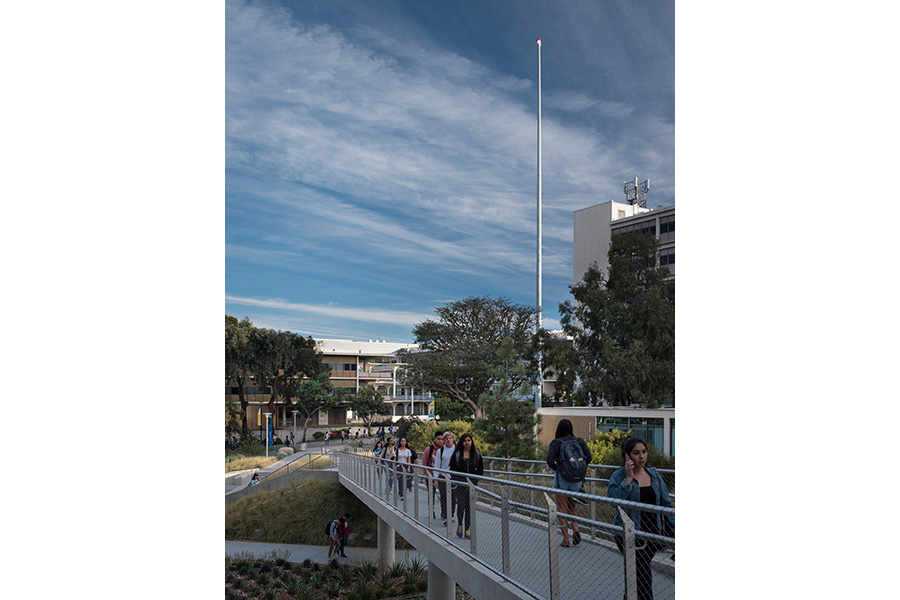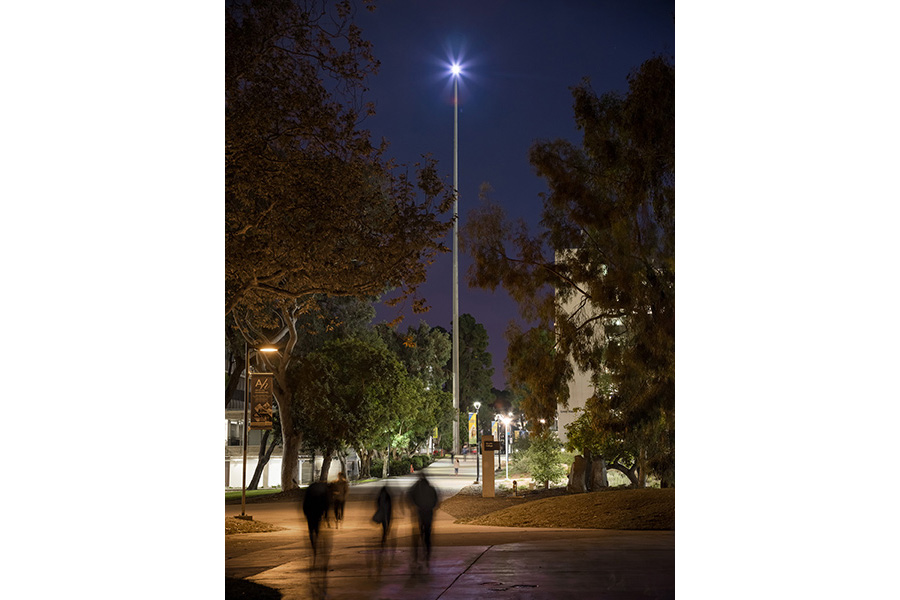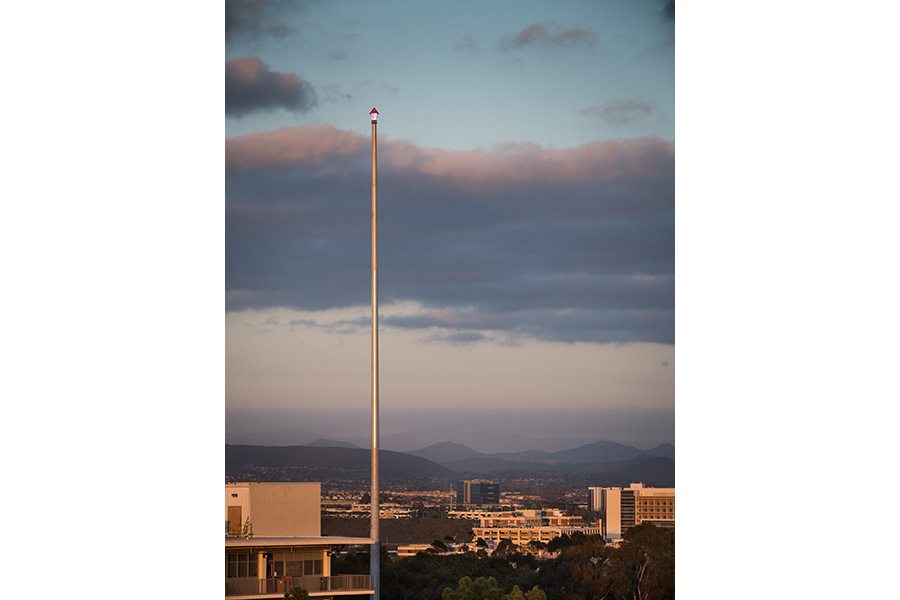 Video