Fallen Star is Closed
Due to unforeseen circumstances, public visiting hours for Fallen Star are currently unavailable. Thank you for your interest and understanding.
Learn More

Welcome
It is with great pleasure that we welcome curator, writer and art project manager Jessica Berlanga Taylor as the new director of the Stuart Collection.
Meet Jessica

The Stuart Collection

Turns 40
From the iconic "Sun God" to the bold "Fallen Star," the Stuart Collection has made its mark on the UC San Diego campus over the past four decades. Discover behind-the-scenes stories of the first 40 years.
Read the Story
Previous
Next
About
The site-specific sculptures that comprise the Stuart Collection each have a unique story to tell. The collection, created in 1981, is designed to enrich the cultural, intellectual and scholarly life of the campus and community.
Support
The Stuart Collection is completely self-sustaining, relying on the generosity of donors to fund new projects. Contribute to the Mary Beebe Legacy Endowment—for every $2 in gifts, Chancellor Khosla will provide a $1 match. Help us reach $1 million!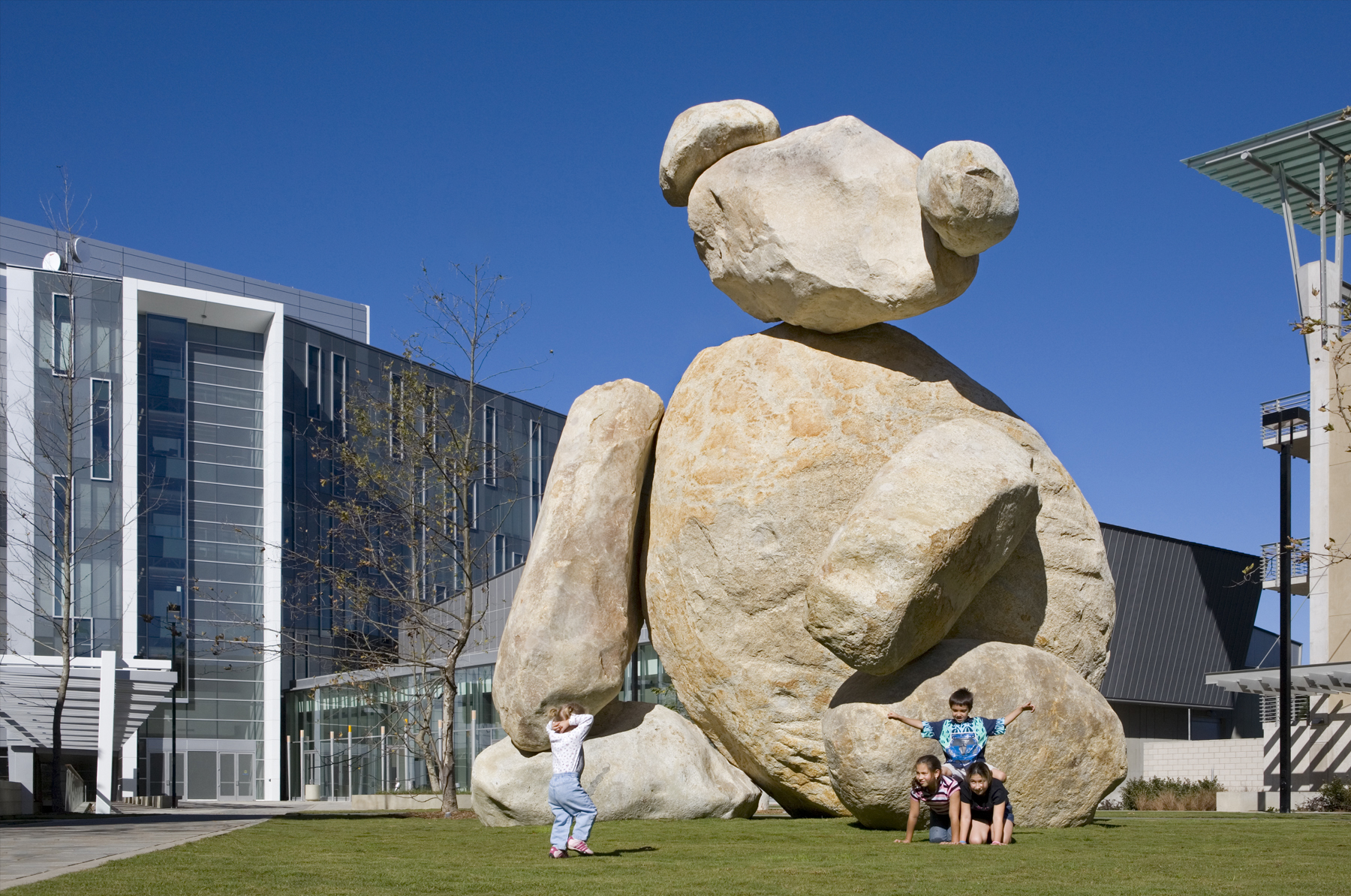 The Artists
The artwork represents an impressive assemblage of public art from visionaries such as Robert Irwin, Niki de Saint Phalle, Bruce Nauman and Kiki Smith.
Landmarks
Bring the Stuart Collection into your home with a hardcover edition of "Landmarks: Sculpture Commissions for the Stuart Collection at the University of California San Diego." The catalog offers rare interviews with artists, behind-the-scenes anecdotes about how each sculpture came to life and over 230 photographs depicting the 40-year evolution of the collection.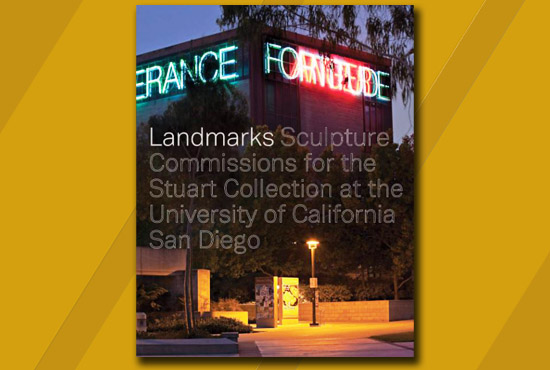 Visit
There are more than 20 sculptures in the Stuart Collection, located throughout the 1,200-acre UC San Diego campus. Visitors are invited to take a free, self-guided tour, perfect for families and art aficionados alike. As an alternative, a virtual tour is also available that includes accounts of how each work was made and the ways that they are uniquely integrated into the landscape and architecture of the university.
Commitment to Equity and Inclusion
At UC San Diego, we believe that true excellence is achieved through productive relationships among people of diverse perspectives. We value the cultural diversity and unique talents of our students, faculty and staff, who enrich our lives and drive innovation. We acknowledge that our society carries historical biases, and we seek to foster understanding and respect among individuals and groups through awareness and education. The Stuart Collection is committed to upholding these values in alignment with the university's Principles of Community.
Land Acknowledgement
The UC San Diego community holds great respect for the land and the original people of the area where our campus is located. The university is built on the un-ceded territory of the Kumeyaay Nation. Today, the Kumeyaay people continue to maintain their political sovereignty and cultural traditions as vital members of the San Diego community. We acknowledge their tremendous contributions to our region and thank them for their stewardship.