Jackie Ferrara
Terrace (1991)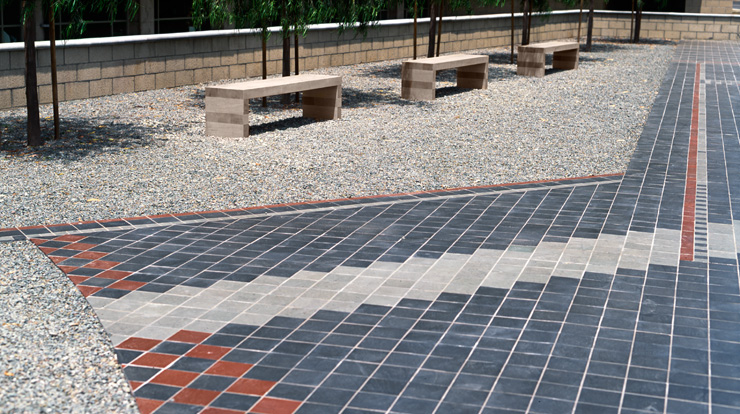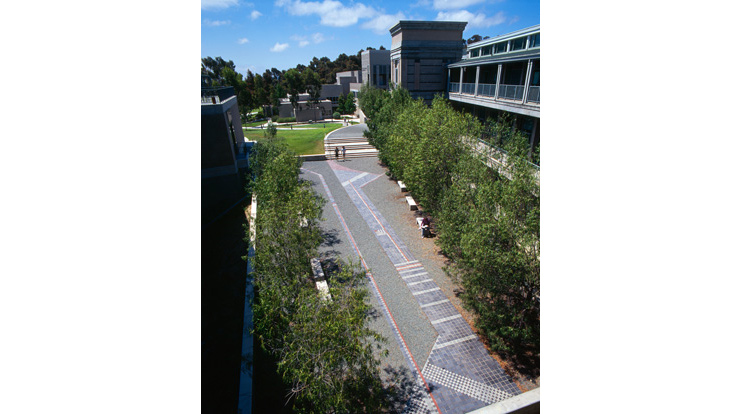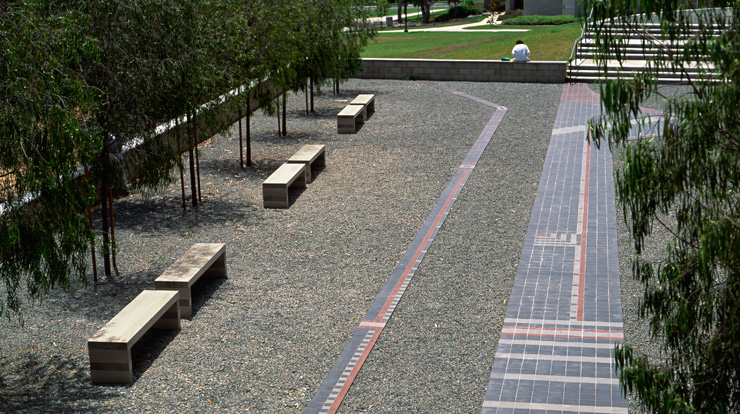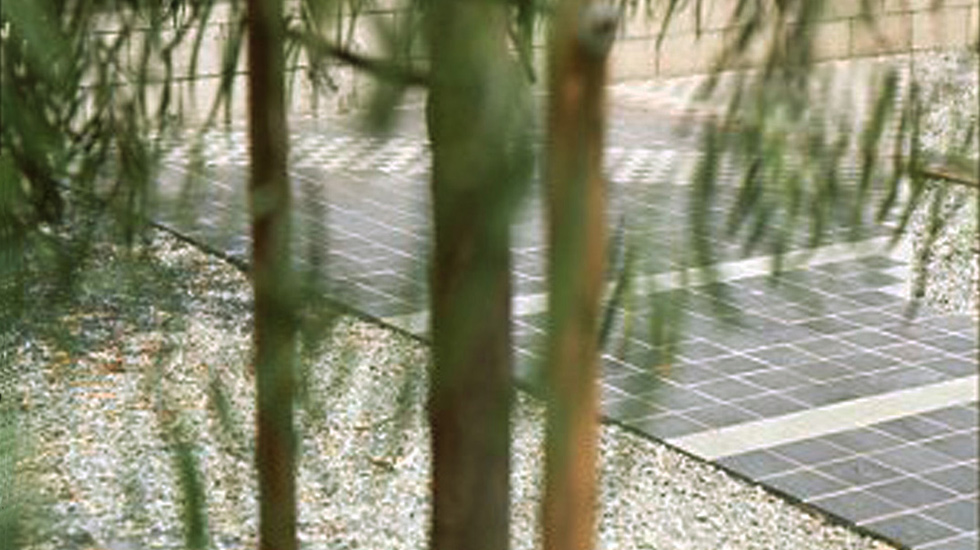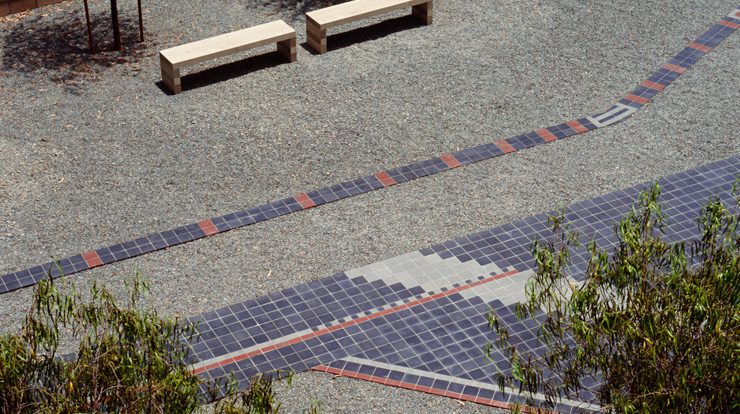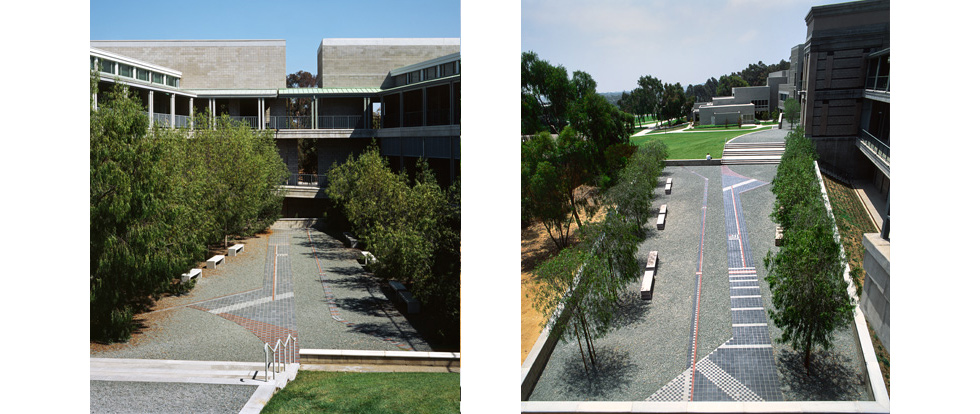 Jackie Ferrara has designed and built courtyards, terraces, and architectural structures since the early 1970s. Ferrara is one of several artists who emerged during the seventies by using the forms and materials usually associated with architecture in order to enrich the definition of sculpture and challenge the assumptions and conventions of the typical built environment. Ferrara's complexly patterned paved areas, based on a grid system, transform bland outdoor plazas or indoor lobbies into animated spaces which help to enliven or accentuate their architectural context.
Ferrara's project for the Stuart Collection, Terrace, is especially successful because she joined the design team of architects Moore Ruble Yudell and landscape architect Andrew Spurlock early in their development of plans for the Cellular and Molecular Medicine Facility. For this research center Ferrara designed a series of three distinct spaces: a small south terrace enclosed on three sides; a central area dominated by the stairs leading up to the building entrance and conference tower; and a large enclosed north terrace. Each area is paved with a similar linear pattern of green, red, and black slate and surrounded by compacted gravel. Each has a unique character, but the terraces flow into one another becoming one continuous space. She has placed Australian willows and benches in lines that echo the grid of the slate and the lines of the low walls. The cloistered intimacy of the terraces, with their suggestion of early or monumental architecture, provides a space of contemplation for the scientists who work in the center, and articulates and emphasizes the architectural motifs of the building itself. Ferrara's work also draws together the two wings of the building and organizes its circulation patterns.
Recent installations include Marking Crossways in the Memorial Art Gallery of the University of Rochester in which geometric images, incremental progressions and Morse code text intersect the paving around the museum; Fountain and 2 Benches at the University of Houston; Copper Tower at the University of Connecticut in Storrs, CT; and Grand Central: Towers, Arches, Pyramids - mosaic tile banding set in five locations throughout New York's Grand Central Station. Ferrara's other projects include collaborative works in Atlanta, St. Paul and Phoenix, and three major works in Minneapolis - a large cedar structure in the Walker Art Center's outdoor sculpture garden; a courtyard at the General Mills headquarters, in which she used local pale yellow and off-white limestone; and the 60-foot-tall red granite Stepped Tower on the University of Minnesota campus. She has designed numerous furniture pieces including benches, stools, chairs, tables, kitchen cabinets, a lamp and 3 bathrooms. Ferrara has received the Excellence in Design Award from the Art Commission for the City of New York and the Institute Honor from the A.I.A. for making a significant contribution to the environment and profession of architecture. Ferrara lives in New York City.
Videos